"A place where no Senior will ever walk alone"
BLUE WATER, GREEN EARTH
Program 21
BWGEI.com
"Protect our planet; it's the only one with Chocolate Chip Cookies"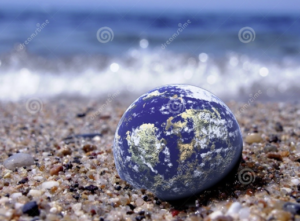 ABOUT
ENVIRONMENTAL SOLUTIONS
WATER IS EARTH'S GIFT TO US
OUR OIL AND CHEMICAL CATASTROPHE
OUR GREEN FOOTPRINT
PROTECTING ALL COMMUNITIES AND ENVIRONMENTS
SCIENCE AND TECHNOLOGY
ABOUT
"If not now, then when, If not us, then who?"
We are "Blue Water Green Earth International"
We Protect and Preserve Our Planet
We believe that "Being Green is not an option, it is the only Solution"
SOSOPWORLD.COM has created an organization called "Blue Water Green Earth International" (BWGEI.com) it will be run by volunteers who want to make a difference in the world by living in harmony with all living creatures, and the environment. Today more and more people want their work to be meaningful, and to contribute to the betterment of the planet.
People in all walks of life; it doesn't matter whether they are working, semi-retired or retired, want to make use of their skills without compromising their integrity. They want their work to reflect their own passion and commitment.
The good news is that Sosopworld.com, big and small companies, and society, are increasingly emphasizing social and environmental responsibility, by offering opportunities for career seekers with a conscience.
Guess what! "You can't eat money." Someone should tell big (in it only for the money) business that when our food, drinking water and clean air are gone, life is gone.
Blame means, "to point a finger," but I was told at a very young age that "when you point your finger at someone" take a look at your hand, and you will notice that there are "three" fingers pointing back at you.
We have been blaming many of the big businesses for destroying our world, with good reason, "because they are". But why are they doing it? I'll let you in on a little secret; they're doing it for you and me "The Consumer". Our world is not only divided between the "rich and the poor" it is also divided between the "Haves and the Have Not's." The haves "want more" and have not's "want more" so big business wins every time with a clear conscience. They can rightfully say, we're just "providing a service," we're just giving people what they want, "more."
So people! Do we want to find a solution to our problem, or do we just want more "Stuff"?
Do you want to know where big business gets their "greed" from? Us! They don't even have to justify or make excuses anymore. We only have to look at the out-of-control prices for Gas, Food, Travel, Entertainment and the cost of Retirement. They know we don't need more stuff; the problem is, we don't know it.
Let's stop being spectators and get in the game. Starting now, this minute, today, everyone should, no," MUST" give up one thing they have, need or want. Things like new clothes, expensive vacation, new vehicle or eating out two or three times a week. Wait a minute, why stop at material things?
Let's give back by donating our time, our experience, and our talents through volunteering.
Let's not forget to give "Money," because money in the right hands can change the world.
"Protect our planet; it's the only one with Chocolate Chip Cookies"
"Join BWGEI.com today and make a big difference tomorrow"
ENVIRONMENTAL SOLUTIONS
Creating Active Communities
The report shows that communities with physically active populations are not only more economically competitive – they also benefit from increased productivity, improved work performance, higher property values, and improved health and well-being for all.
Every Community needs to conduct an extensive review and update its environmental policies to understand the benefits of an active-friendly environment on physical health, mental health, social benefits, safety/injury prevention, environmental sustainability, and economics.
"Click here for Professional Help and support"
"If we don't learn from our past, we will be doomed to repeat it."
WATER IS EARTH'S GIFT TO US
According to "theearthorganization.org"
Access to adequate amounts of clean, fresh water is a serious problem in many regions of the planet. Lack of it is the source of wars, health problems, economic strife, famine, and environmental devastation to eco systems through drought and pollutants. However, contrary to outmoded science and prevalent belief, it was thoroughly proven in the 1890's, and again in the 1930's, that clean, fresh water is not a scarce nor finite commodity. There is, in fact, an abundant and endless source of fresh water on this planet, even in highly arid desert areas. And, even more significant, this abundant water source is virtually untapped and continuously being created deep within the planet although accessible near the surface. For those who are familiar with it, it is called "earth-generated water", or "juvenile water", or "primary water".
There is a special technology for locating and drilling for this type of water, currently known to only a few. However over 5,000 wells have been drilled since the 1890's, thoroughly proving its existence.
"Water is the fundamental right of all life"
"Click here for Professional Help and support"
OUR OIL AND CHEMICAL CATASTROPHE
"Our dependency on oil will be our downfall!" A lot of people (mostly Young s) may doubt the future importance of the world's oil and gas industry. Thousands of students continue to study petroleum engineering.
"Our biggest challenge in this industry right now is misinformation … misinformation that pipelines are harmful for the environment," says the oil experts." "We're a very regulated business, very environmentally friendly."
A lot of older adults and younger people, however, do not share the expert's enthusiasm for the future of fossil fuels — and they aren't as enthusiastic about pipelines as their parents and grandparents. While 9 in 10 young people believe the oil and gas industry is important to the country's economy now, only 60 per cent think it will remain that way in the future.
And a poll of 2,098 people between Feb. 16 and 26 2015 commissioned by the CBC also suggests young people worry more about the environment than the economy, compared with their older counterparts.
"Click here for Professional Help and support"
OUR GREEN FOOTPRINT
Each city, state or nation's Ecological Footprint can be compared to its biocapacity.
If a population's Ecological Footprint exceeds the region's biocapacity, that region runs an ecological deficit. Its demand for the goods and services that its land and seas can provide—fruits and vegetables, meat, fish, wood, cotton for clothing, and carbon dioxide absorption—exceeds what the region's ecosystems can renew. A region in ecological deficit meets demand by importing, liquidating its own ecological assets (such as overfishing), and/or emitting carbon dioxide into the atmosphere. If a region's biocapacity exceeds its Ecological Footprint, it has an ecological reserve.
Conceived in 1990 by Mathis Wackernagel and William Rees at the University of British Columbia, the Ecological Footprint launched the broader Footprint movement, including the carbon Footprint, and is now widely used by scientists, businesses, governments, individuals, and institutions working to monitor ecological resource use and advance sustainable development.
"If we don't learn from our past, we will be doomed to repeat it."
"Click here for Professional Help and support"
PROTECTING ALL COMMUNITIES AND ENVIRONMENTS
The founder of the earth organization Lawrence Anthony says that the goal should be to bring about change in the viewpoints of the people in community throughout the world. Inform them that their long-term survival would be far better served through proper husbandry of their property and wildlife assets than through reliance on government subsidies and welfare.
The overall aim of these projects is to develop a sustainable economy around the community-owned land and structures that will be made up of several elements: small enterprises established to provide maintenance services to the reserve in respect of habitat management as well as infrastructure.
"Is your footprint GREEN?"
"Click here for Professional Help and support"
SCIENCE AND TECHNOLOGY
"We should be all about finding and implementing workable solutions"
Lawrence Anthony founder of Earth Organization says that understanding the underlying basic reasons for a given environmental or conservation situation is a critical first step in any project we want to take on.
A major concern for today's world is the protection and preservation of the Earth's oceans and fresh water resources. Current programs have three focal points:
Locating and implementing technologies for removing chemical pollutants from our fresh water and ocean aquatic environments.

Improving policy and planning that governs our hazardous chemical and oil spill response systems.

Addressing water scarcities through the implementation of Primary Water Science (aka-Earth Generated Water, or Juvenile Water) making clean water abundant and available for all life.
The consequences of the dwindling availability of clean water and ocean environments on the planet, represents one of the most critical social, economic and environmental challenges of our time.
Helping and guiding the production of actionable science is one of our key purposes.
Cooperative Ecology is the alertness, sensitivity, empathic and respectful understanding of the interconnectedness and interdependence between planetary ecosystems, humanity and all life forms.
"Click here for Professional Help and support"
WITH RESPECT
THE SOSOPWORLD TEAM